Michelle Cooper is celebrating being recognised as one of the UK's top 175 Solicitors by the Sunday Times newspaper. She has been awarded a certificate to mark the accolade.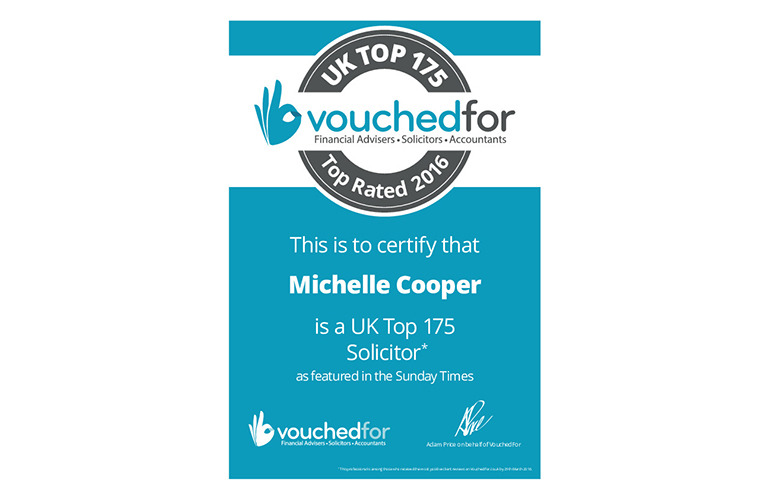 The award comes courtesy of The Times' 'Vouched For' scheme, under which clients are asked to rate the service they received on a scale of 1 – 5, with 5 being the highest. Each client is individually verified by Vouched For to ensure that they and their review are bona fide.
Michelle is the highest scoring Family Solicitor in the area, with an impressive overall score of 4.9 out of 5.
Upon receiving the award, a delighted Michelle said:
"We only opened a year ago and our aim was to provide our clients with an exceptionally-tailored service – irrespective of the case size or the value of the assets. We pride ourselves on the fact that every client receives the same exceptional service from us."
To read Michelle's reviews, please follow the link.
Back to blog