Stop Press!! - Ariana Grande retains sole custody of pet micro pig following breakup with Pete Davidson.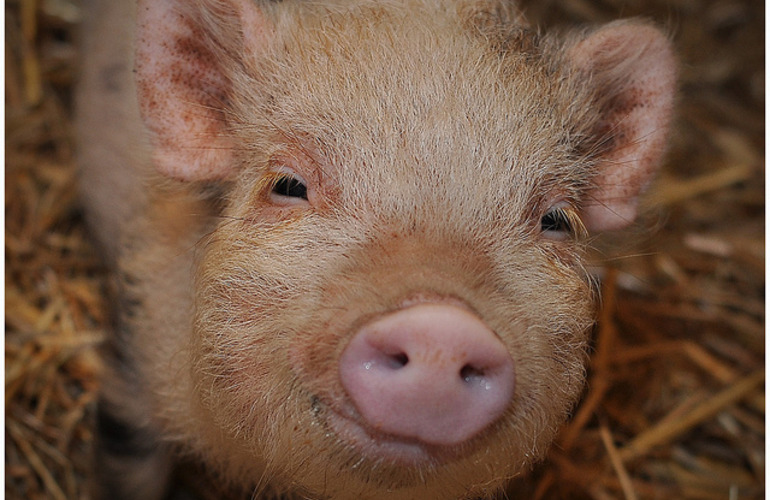 After announcing the end of their five month engagement, pop princess Ariana is said to have returned the $100,000 ring but has kept custody of the couple's most treasured possession, their teacup pig, Piggy Smallz.

Although much merriment has been made of this in the media, along with the likes of Ant McPartlin and his ex Lisa attempting to co-parent their chocolate lab, it has highlighted the very real emotional trauma felt by separating couples when a beloved pet is in the mix, with an increasing number of couples begging the question, who has the most right to the mutt. With the Blue Cross animal charity finding that one in four divorcing couples are failing to agree on who gets custody, this has become a real bone of contention for the Courts.

In reality, pets under UK law are regarded as 'Chattel' ie exactly the same as any other possession such as a car or furniture but unless you have a prize pig, champion canine, prize stud stallion or suchlike with a high value, the Courts will give little consideration to the matter. If you are married a judge would probably give joint custody but for un-married separating couples, consideration would likely be given to who paid for the animal and who is the registered owner.
In all honesty, a family law solicitor would probably advise their client to try to deal with the matter themselves. At the end of the day a couple should have the best interests of their pet at heart, and would it really be fair to have equal custody for instance if one of the couple worked long hours. It would then be sensible for the other one to have the pet reside with them. This obviously doesn't mean that one person would lose out, it would merely mean that they would get to spend quality time, perhaps at weekends.
Another consideration maybe, would be in which household the children will be residing. The children may already be suffering during the split of the family and it could be a double blow for them to lose their pet too.
With more couples opting for a puppy before or instead of having children, the sensible suggestion would be to get an agreement prior to purchase. Whilst no one wants to think the unthinkable, the facts are that a high number of us will divorce or separate and drawing up a written contract, preferably by a solicitor, can save a lot of heartache, not to mention money, in the long run.
We offer a free 30 minute consultation with an experienced family law solicitor.
Call 0114 399 2355 or book online.


Back to blog